What is Mitigation?
8/4/2020 (Permalink)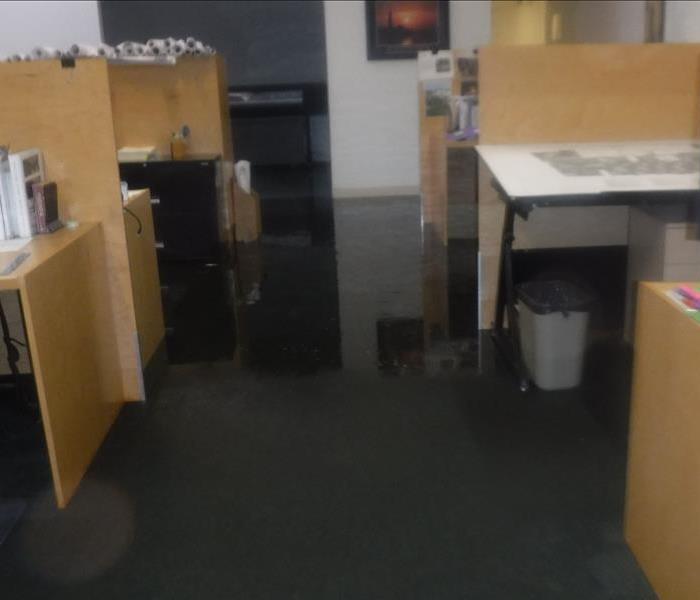 SERVPRO of South San Francisco City/ San Bruno provided Mitigation Services to an office building that was flooded with water.
Whether the cause was an unexpected flood or a broken water pipe, water damage can cause serious problems for your home or business. Excessive moisture in carpets or drywall encourages mold growth, which doesn't take long to spread and take over your home.
SERVPRO of South San Francisco City/ San Bruno is here to help you in your time of need. Our Professional staff is highly trained and experienced to get your home or business back up and running.
The key to avoiding excess damage is to mitigate quickly and properly. Mitigation is the action of reducing the severity, seriousness, of your damaged property.
Why Mitigation?
Mitigation enables people to recover more quickly from a disaster.
Mitigation lessens the financial impact water losses can incur.
As mitigation specialists, SERVPRO of South San Francisco City/ San Bruno focuses on reducing loss, enabling your home or business to have a quicker recovery time and lessens the costs involved with restoration of property damage events.
Without proper mitigation the following could take place:
A longer amount of time the homeowner is inconvenienced.
A longer amount of time business is interrupted.
The potential for mold growth.
The loss of personal valuable and beloved belongings.
Increase in expenses.
Give us a call today at 650-794-1000, to help get your home or business back to "Like it never even happened."