After a water loss how do you know it's wet?
8/5/2020 (Permalink)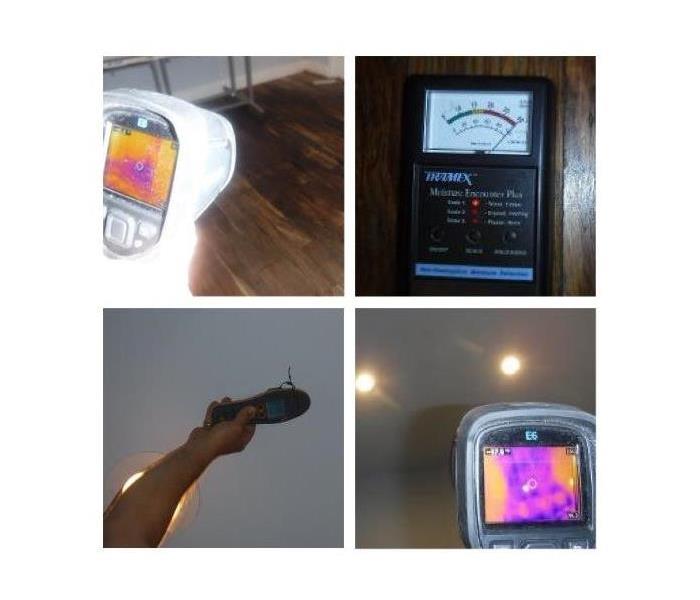 SERVPRO of South San Francisco City/ San Bruno uses Thermal Camera's and Moisture Meters to determine if materials are wet and require drying!
If you had a water loss at your business or home, but do not see any visible water or puddles your not alone!
Many customers feel their business or home is unaffected by water because they cant see any visible water or they feel since they cleaned the water away nothing is wet! Sometimes customers even use their hands to determine if surfaces or walls are wet, but feel nothing and automatically assume the area is dry! It would be wonderful if our hands was that magical!
In the restoration industry we have special devices called moisture meters and thermal cameras that show our technicians if something is wet or has elevated moisture levels present. The meters and thermal cameras are non-invasive and can easily be used to determine if materials in businesses or homes are affected by water. The meters are also used throughout a drying process to show when the materials are dried and back to acceptable levels!
For more information on wet materials and the drying process give SERVPRO of South San Francisco City/ San Bruno a call at 650-794-1000!