Sewage in a Warehouse!
8/5/2020 (Permalink)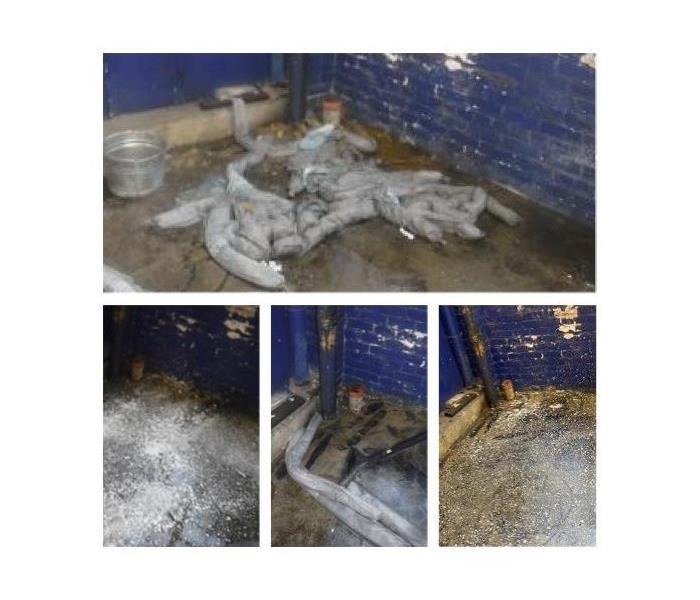 SERVPRO of South San Francisco City/ San Bruno has the equipment, products and technician to clean and sanitize your warehouse affected by sewage!
Imagine your at work siting at your desk and all of the sudden a bad rotten odor comes permeating through the air in your office. You wonder what is that awful smell?
You run and check all the bathrooms. Nothing! You run and check the kitchen/ break area. Nothing! You check the outside surroundings. Nothing, not even a smell!
You remember there's a hidden floor drain in the warehouse and you go check it out to find an abundance of sewage coming up from that drain. The sight is not attractive or pleasant.
Thinking you can have one of your employees handle the mess, because they provide most of the regular cleaning at the business, but remember they are on vacation!
So, you ask another employee if they can take care of it? You call them over, they start to feel sick from the sight and smell and immediately say " there is no way I can clean all that mess up!"
Now your in a bubble, your warehouse smells and you have sewage spreading all over the floor! And none of your employees will clean it! What do you do?
Call SERVPRO of South San Francisco City/ San Bruno at 650-794-1000. We have professional technicians that are trained to clean and sanitize sewage messes! This is what we do!